El próximo 16 de enero la escena musical tributará por primera vez al cantante Chris Cornell, fallecido en mayo de 2017 en plena gira junto a Soundgarden.
El evento, bautizado como "I Am The Highway: A Tribute To Chris Cornell", será animado por Jimmy Kimmel y se hará en The Forum en Los Angeles y ofrecerá las actuaciones de miembros de Soundgarden, Audioslave y Temple of the Dog. Además, bandas como Foo Fighters, Metallica y Ryan Adams, también rendirán homenaje a la figura de Cornell.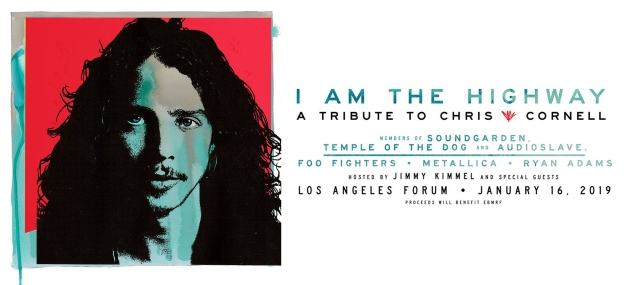 Las entradas para el concierto se pondrán a la venta este viernes 16 de noviembre.