El reconocido músico indie folk, José González, realizará su primera presentación en la Sala Principal del Teatro Biobío.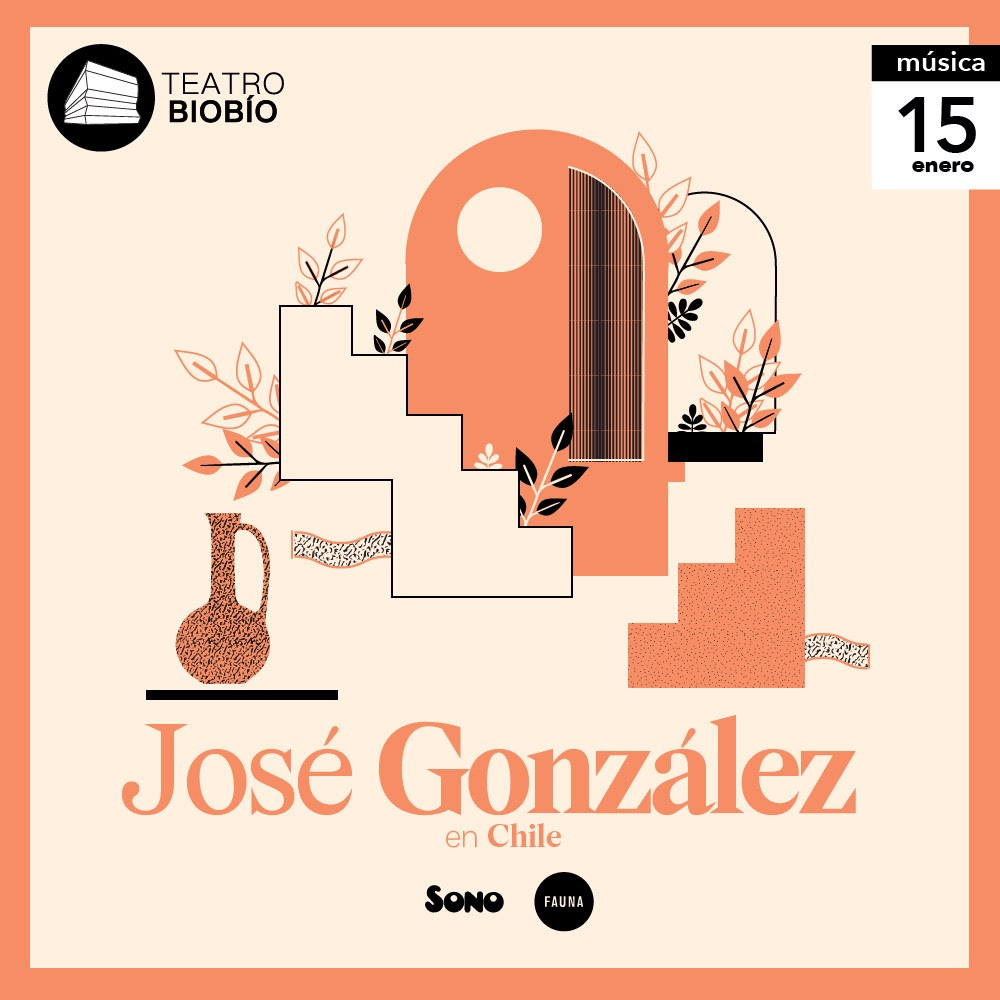 El cantautor de ascendencia argentina nacido en Suecia, José González se reunirá lo mejor de sus tres álbumes " Veneer", "In Our Nature" y "Vestiges & Claws". Su carrera en solitario comenzó su despegue en 2003, recorriendo el mundo entero con sus conciertos. Dentro de sus trabajos, ha sido parte también de importantes bandas sonoras, como "The Secret Life of Walter Mitty", y series como "Dr. House" , "Numb3rs", entre otras; También ha reversionado a otros artistas en sus LP´s como a Massive Attack con "Teardrop", y The Knife con "Heartbeats".
Valores:
$20.000 platea general lateral / $25.000 platea general preferencial / $30.000 platea central.