La cantante y músico australiana se presentará el 1 de marzo en Centro de Eventos Blondie.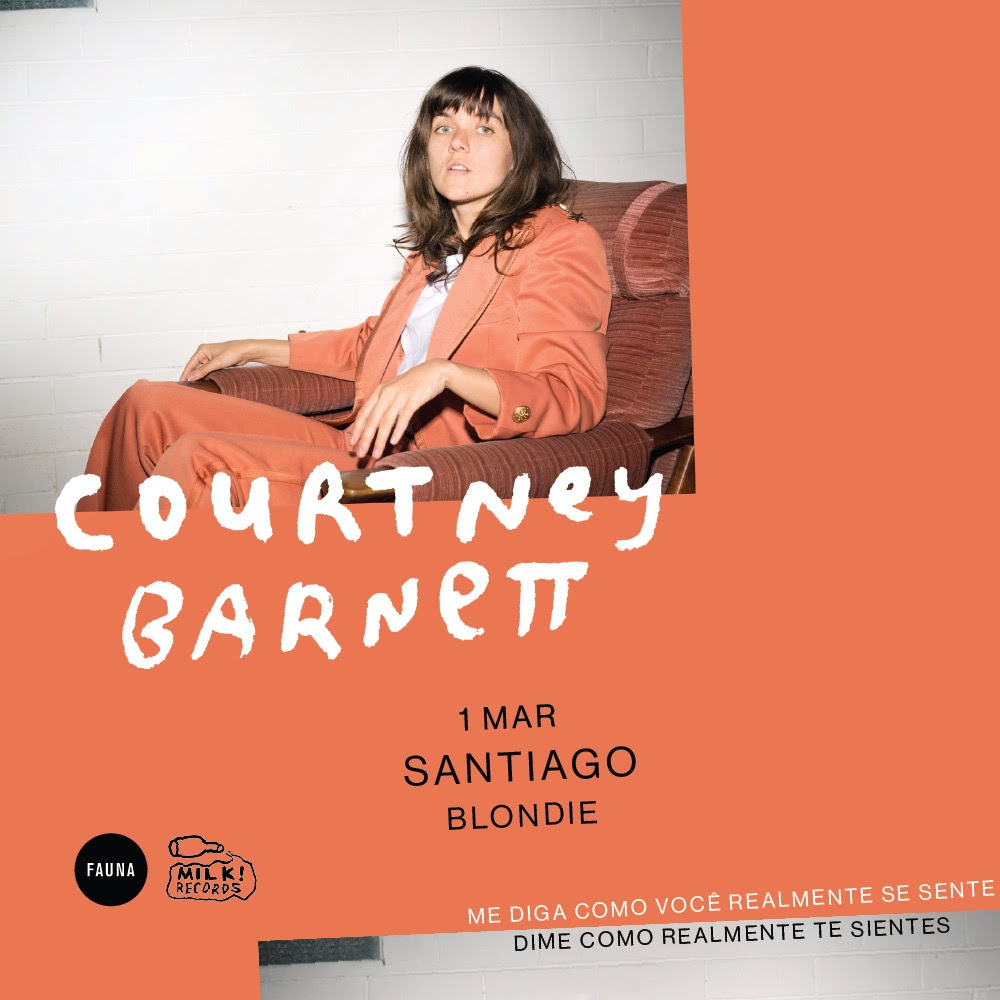 Una de las artistas más aplaudidas del indie rock en los últimos años, Courtney Barnett, regresará a nuestro país. El próximo 1 de marzo, la cantante y músico australiana se presentará en Centro de Eventos Blondie, donde se reencontrará con el público local que esperaba su retorno con un concierto en solitario, tras ser parte de la edición 2016 del festival Fauna Primavera.
De la mano de su nuevo álbum "Tell Me How You Really Feel", Courtney Barnett se encuentra girando alrededor del mundo, con fechas que contemplan actuaciones en gran parte de Inglaterra, Australia, Estados Unidos y Japón. Este LP que mostrará por primera vez en Santiago, viene precedido de un larga duración a dúo con Kurt Ville "Lotta Sea Lice" (2017); además su discografía cuenta con tres EPs "I´ve Got a Friend Called Emily Ferris", "Sea of Split Peas" y "How To Carve a Carrot Into a Rose", y su disco debut "Sometimes I Sit and Think, and Sometimes I just Sit".
La venta de entradas para su presentación en Chile, comenzará con una preventa especial para fanáticos el 17 de noviembre, y venta general el día 19 del mismo mes a través de Puntoticket.
Viernes 1 de marzo - Centro de Eventos Blondie
Preventa especial desde el 17.11 ingresando el código:
#COURTNEYPRESALE - valor $20.000
General desde el 19.11: valor $20.000
Produce: Fauna.